<! greatwall_1.jpg>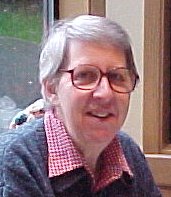 About Judy Wolcott
If you're new to VideOccasions™, we're a National and Local Award Winning, family owned and operated video company in Bellevue Washington, catering to clients with a wide range of interests, as our list of services suggests.

Judy, who has worked in the video industry for many years, opened VideOccasions™ in 1998 and was joined in the venture later in the same year by Jack, who has worked in television and related fields since 1964.

We're honest and reliable. Among those of us who work with VideOccasions'™ clients, we can point to more than 140 years experience in video and the arts. Whether you contact VideOccasions™ by calling us at 425-641-4811 or by sending an email, no matter how large or small your project we'll share our experience and expertise in television and video, still photography and printing, the theatre, computing and web design, and the graphic arts to help you create a video to be proud of.

The Personal Touch
All of the work at VideOccasions™ is done locally and by hand, not shipped off out of state for processing in a bulk plant by a machine. We process and inspect each film transfer, each video download and each DVD we create, and there's no risk of work being lost in transit. We're often able to salvage video tapes that others have given up on by stabilizing bad tracking problems and enhancing audio. What you're getting from us is the personal touch for which VideOccasions™ has become well known, our assurance that we've done for you the best that's possible.